28,29 et 30 Septembre
MONTREAL 2023
>>>Programme<<<
𝐉𝐞𝐮𝐝𝐢 𝟐8 Sept >>> MonTango Argentine Tango School 5588A Rue Sherbrooke O.
19h30-20h45 Tango Class/ Cours de Tango -Tango Milonguero by Walter Perez
Dj. Laura Carli
21h00-01h30 Milonga
𝐕𝐞𝐧𝐝𝐫𝐞𝐝𝐢 𝟐9 Sept >>> Studio Tango 7755 Saint Laurent 200
19h30-20h45 Tango Class/ Cours de Tango -Boleos- by Melina Mistral
21h00-1h30 Milonga
Dj. Melina Mistral
𝐒𝐚𝐦𝐞𝐝𝐢 30 Sept >>> 4445 Boulevard St-Laurent
20h00 – 21h15 Tango Class/Cours de Tango -Milonga Lisa and Milonga traspie – by Carlos Blanco
21h30- 02h00 Milonga
DJ. Viva Dlrm
Saturday Day Workshops 30 Sept >>> Espace des Arts 9 St Catherine E, 2 étage
12h00-13h30 Tango Class/Cours de Tango – Connection & Refinement for advanced dancers- by Carol Horowitz
12h00-13h30 Tango Class/Cours de Tango – Fancy Tours – by Alejandro and Alexander
14h00-15h30 Tango Class/Cours de Tango – Back Sacadas- by Walter Perez
14h00-15h30 Tango for Beginners/ Tango pour débutants
Sunday 01 Oct>>> Studio Tango
Queer Friendly Practice
7755 Blv. Saint Laurent Suite 200
15h00-17h30
>>>Les artistes confirmés (Confirmed Artists) 2023<<<
Walter Perez/ Argentina-NY
Walter Perez is a New York-based artist born in Buenos Aires, Argentina. He was introduced to Tango in 1993 as a way of coping with a deep personal loss. What began as a form of therapy became a way of life. He has built up his career as a Tango dancer, teacher and choreographer of Argentine Tango over 29 years.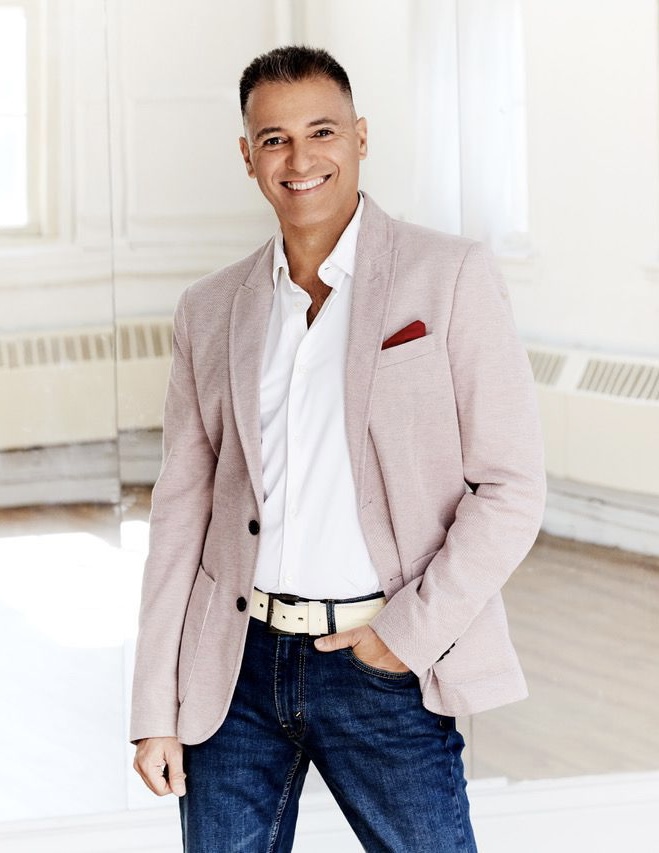 He is the founder and Executive director of Friends of Argentine Tango a nonprofit organization established in 2013. Perez studied Psicologia Social at Nuestro Tiempo, Buenos Aires, Argentina. Together with Leonardo Sardella, in 2010 they created "Malevaje Tango" same sex tango couple dance company; teaching and performing worldwide and since 2015 they are the organizers the NY Queer Tango Weekend, a four days International festival. They are ranked very high on the list of the world's leading Argentine tango dance partners who are able to flawlessly and creatively exchange roles as leader and follower.
Melina Mistral/ Montreal Qc, Canada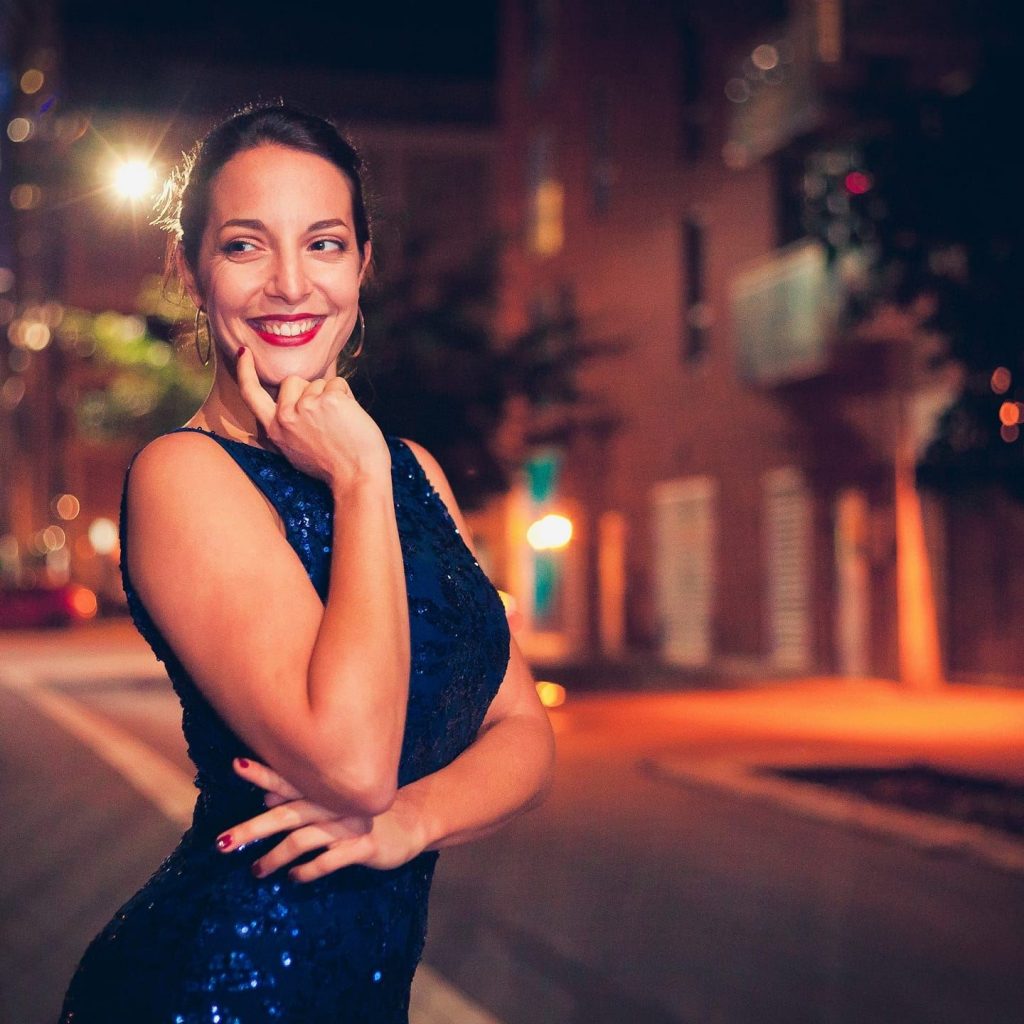 Vantée pour son élégance et sa puissance comme danseuse, respectée pour sa pédagogie et son dévouement dans son enseignement, Melina Mistral est incontestablement une passionnée du Tango Argentin
Avec un pied à terre à Montréal, l'une des villes les plus populaire pour le Tango en Amérique du Nord, elle voyage régulièrement dans les Amériques et en Europe pour donner des ateliers ou des performances. Les connaissances corporelles de Melina puisent dans ses années de pratique d'arts martiaux et de sports (antérieures au Tango), ainsi que du ballet et du Pilates.
Constamment à la recherche de nouveaux concepts et de nouvelles techniques, elle travaille avec Veronica Toumanova, Jorge Olguin, Phi Lee, Leandro Haeder, et Marcelo "El Chino" Gutierrez. Elle a, depuis quelques années, construit une série de cours spécialisés pour les femmes qui apprennent à guider, "Take the Lead", qui connaît un grand succès dans sa communauté de Montréal et aux États-Unis.
Praised for her elegant and powerful dancing, respected for her pedagogy and dedication to teaching, Melina Mistral is undeniably passionate about Argentine Tango. Based in Montreal, she regularly travels to the Americas and Europe to give workshops and performances. Melina draws on her pre-tango practice of martial arts and sport, as well as ballet and Pilates, for her knowledge of the body. She has partnered several teachers in her career, including Veronica Toumanova, Jorge Olguin, Phi Lee, Leandro Haeder, Ney Melo, and Marcelo "El Chino" Gutierrez. Recently, her "Take the Lead" courses for women who are learning how to lead have been very successful in Montreal and in the U.S. You can see her in action on her YouTube channel.
Alejandro Villalobos/Mexico-Montreal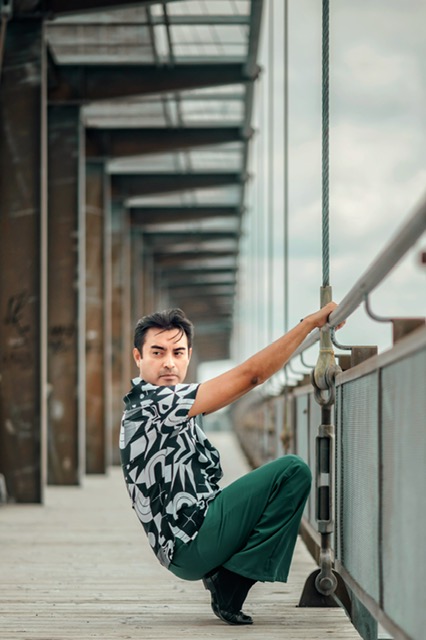 Né au Mexique, Alejandro est un danseur professionnel avec une formation en danse contemporaine, classique et en folklore mexicain, diplômé de l'Instituto Nacional de Bellas Artes de Mexico. Il a travaillé sous la direction de différents chorégraphes en danse classique, contemporaine, folklore mexicain et jazz. Dans sa ville natale, il a travaillé comme chorégraphe invité dans différentes écoles de danse pour enfants et adultes. Il découvre le tango en 2007 à Buenos Aires, et poursuit son apprentissage avec différents enseignants. Á Montreal il a enseigné dans différentes écoles de tango comme Air de tango, Tangueria de Montreal ou Tango Rico. Il contribue à la communauté de tango Queer de Montréal depuis 2011 en donnant des cours réguliers. Il a performé et enseigné dans de nombreux spectacles et festivals à Montréal, au Mexique, à Buenos Aires, New York et Berlin.
Originally from Mexico, Alejandro is a professional dancer with a formation in contemporary dance, classic and Mexican Folklore; he graduated from the Instituto Nacional de Bellas Artes. In Mexico and Canada he has coreographed and perform classic, contemporary, folklore and jazz. He has been a guest teacher in dancing schools for kids and adults. Alejandro discovered tango in Buenos Aires and in Montreal he has taught at Air de Tango, Tanguería de Montreal and Tango Rico. He has contributed to the Queer Tango scene in Montreal since 2011, and has performed and taught in Montreal, Mexico City, Buenos Aires, New York and Berlin.
Carlos Blanco/ Mexico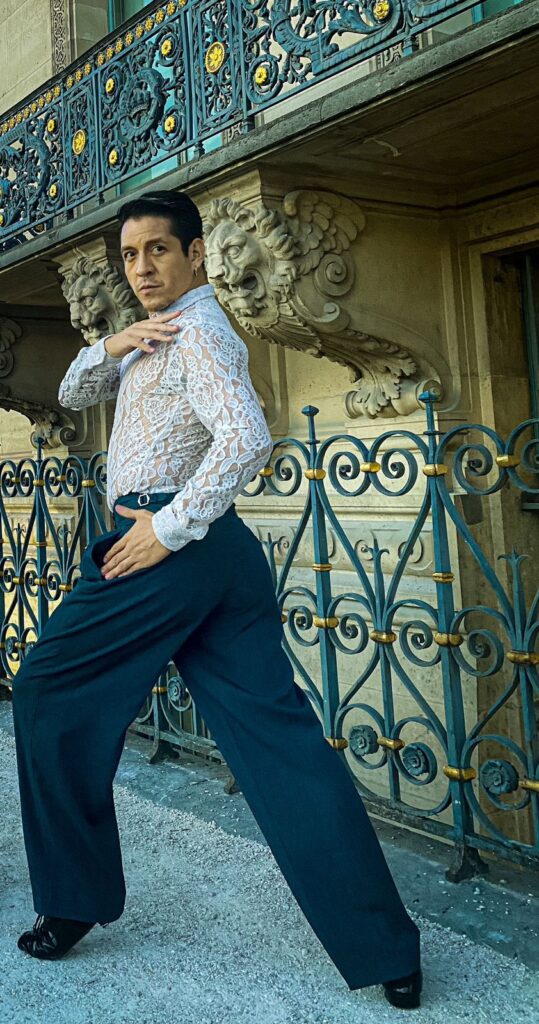 Instructeur et danseur de tango avec plus de 15 ans d'expérience. Son travail a fait le tour des villes européennes et latino-américaines. Il a occupé la deuxième place de la compétition national du tango au Mexique en 2009. Il contribue activement dans la communauté du tango queer et a travaillé dans les lieux culturels les plus importants du Mexique.
Carol Horowitz / Montreal Qc, Canada
Photography: Teresa Tam
Gracieuse, avec un style fluide, Carol est appréciée par ses partenaires pour sa sensibilité, sa musicalité et sa forte présence sur la piste de danse. Danseuse formée de manière classique qui a travaillé pendant plusieurs années dans la danse contemporaine et moderne, Carol a découvert le tango grâce à des amis, tombant immédiatement amoureuse des aspects créatifs et improvisés de la danse.
Dans ses cours, son objectif principal est de donner aux danseurs les outils nécessaires pour se connecter et s'écouter vraiment mutuellement. Elle met également en avant comment utiliser les changements de dynamique et de petits détails subtils afin que les meneurs et les suiveurs puissent ajouter de la texture et personnaliser leur danse.
Professionnelle du tango à plein temps depuis plus de 20 ans, Carol est co-fondatrice et directrice générale de Studio Tango Montréal – un pilier de la scène animée du tango à Montréal. Elle a organisé d'innombrables ateliers avec des professeurs invités ainsi que de nombreux événements spéciaux, dont le Montreal Summer Tango Fling, la célébration du Nouvel An « La Fête » et le Festival de Tango Bailongo Montreal qui a lieu chaque année en mai.
Carol est également une DJ de tango accomplie et recherchée, jouant régulièrement à la milonga du mercredi au Studio Tango, et est souvent invitée à divers festivals et marathons au Canada et aux États-Unis.
DESCRIPTION DU COURS
Carol vient au Queer Fest pour offrir une expérience d'apprentissage dans le RAFFINEMENT DE LA CONNEXION – le secret pour une expérience de danse supérieure ! Mettez-vous au diapason avec l'approche approfondie de Carol pour vous aider à être en connexion constante – avec votre partenaire de danse, la musique et le sol. Maintenez la connexion dès le tout premier souffle jusqu'à la toute dernière note.
Graceful, with a fluid style, Carol is appreciated by her partners for her sensitivity, her musicality and for her strong presence on the dance floor. A classically trained dancer who worked for several years in contemporary and modern dance, Carol was introduced to tango through friends, immediately falling in love with the creative and improvisational aspects of the dance.

In her classes, her primary goal is to give dancers the necessary tools to connect with and really listen to each other. She also highlights how to use changes of dynamics and small subtle details so that both leaders and followers can add texture and personalise their dance.

A full-time tango professional for more than 20 years, Carol is co-founder and managing director of Studio Tango Montréal– a centerpiece of Montreal's vibrant tango scene. She has produced countless workshops with visiting teachers as well as many special events, including the Montreal Summer Tango Fling, the ''La Fête'' New Year's celebration and the Bailongo Montreal Tango Festival held annually in May.

Carol is also an accomplished and sought-after Tango DJ playing regularly at Studio Tango's Wednesday milonga and is often invited to various festivals and marathons in Canada and the U.S. CLASS DESCRIPTION
Carol comes to the Queer Fest to offer a learning experience in REFINING CONNECTION – the secret to a superior dance experience! Tune up with Carol's in-depth approach to help you be in constant connection– with your dance partner, the music and the floor. Sustain connection from the very first breath until the very last note.

Alexander Latorre/ Colombia-Montreal
>>>Prix<<<
1 atelier/Workshop = $35 CAD
3 ateliers et plus/3 workshops and more = $30 CAD par atelier/per workshop
1 milonga = $25 CAD
3 milongas= $60 CAD
INSCRIPTION (Workshops and Milongas)
by email: tango.queer@hotmail.com
Nôtres 3 fantastiques Dj's pour le Festival 2023!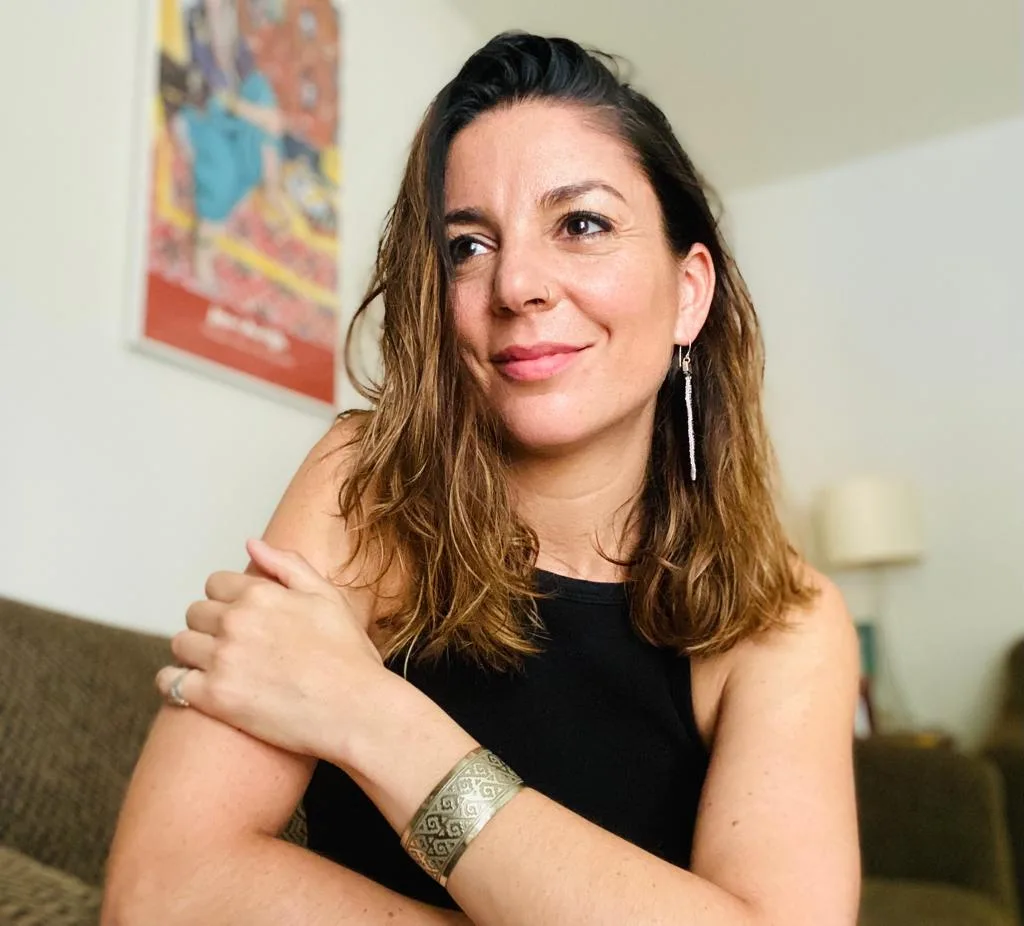 Laura Carli Montreal / Argentina
Viva Dlrm France / Montreal
Melina Mistral/ Montreal Qc, Canada
AIRBNB SUGGESTION
Located in the heart of the village.